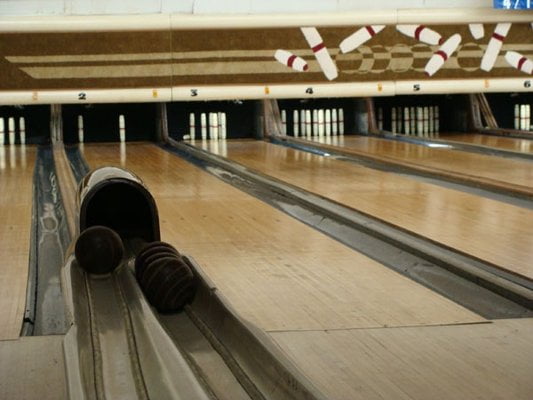 Candlepin Bowling
Bring your family, friends, coworkers, schoolmates, and more to Olindy's for a little friendly competition on one of our 16 candlepin lanes. With fully automated scoring, returns, and bumpers available in all lanes, it's easy to get started and so hard to let others have a turn.
**All of our lanes are candlepin, with automated scoring and bumpers.**
Spring/Summer Special
Offering 4 Hour Rental for Spring & Summer. Great for Graduations, Family Gatherings, and Much More!
Starts May 21st – September 4th.
Prices
Monday – Sunday
$6.50  per string per person
Shoe Rental: $3.00
Kids & Seniors
$5.50  per string per person
Monday-Friday Open-5:00pm (holidays excluded)