Welcome to Olindy's!
We have candlepin bowling, pool, darts and video games. Olindy's is fun for the entire family, so come on down and relax with a beer, glass of wine and a snack while you and the family enjoy a game. Olindy's is a safe and family friendly establishment. It has been a family owned and operated since 1969 and is a fixture in Quincy and the South Shore. Olindy's first opened its doors in 1937 as an 8 lane house in the heart of Quincy Center. 77 years later, Olindy's remains the region's premiere center for Candlepin Bowling.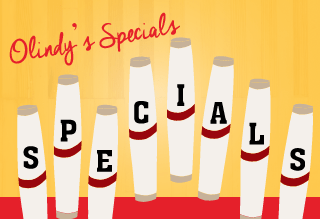 Bowling
Monday Night Special 5pm – 10pm: $3.50 per string
Weekdays: $4.50 per string
Sat-Sun-Holiday-Weeknights:
$4.75 per string/person
Daily Kids Special
$3.50 per string/person  ($2.50  shoe rental)
Applicable to ages preschool through twelfth grade
Pool Special
Tuesday 12-5  $10 flat rate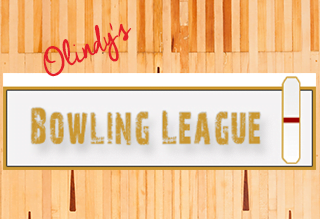 League Information
Olindy's has a league for everyone!
Ladies, men's, mixed, and kid's leagues – anyone can join in the fun. Click on the link below to see the current league schedule.
Monday Mixed League – Starts May 2nd, 7:00p
Tuesday Ladies League – Starts May 17th, 5:30p
Wednesday Senior League – Starts June 1st, 9:30a
Thursday (over 21) Mixed League – Starts May 19th, 7:30p